Will Smith—"it is not your responsibility to make your wife happy right just like it's not my wife responsibility to make me happy it's my responsibility to make me happy and it's her responsibility to make her happy and then we're going to come together and build on that happiness".
Will Smith is continuing to get candid about his marriage to Jada Pinkett smith the 53-year-old actor is featured in a new cover story for GQ and discusses the revelations in his upcoming memoir titled will the Philadelphia native reveals that Jada was not the only one engaging in other relationships
outside of their marriage he explains quote we have given each other trust and freedom with the belief that everybody has to find their own way and marriage for us can't be a prison and I don't suggest our road for anybody I don't suggest this road for anybody but the experiences
and the freedoms that we've given one another and the unconditional support to me is the highest definition of love anything that I need to make myself happy will present that to my wife that I need that to be happy divorce is not an option we going to be together so we gonna figure out how to be happy
independence day star also touches on his fantasies involving other women and candidly discusses working with an intimacy coach will be the greatest desire in the world to have a harem of girlfriends specifically will name misty Copeland and Halle berry and says his intimacy coach even worked on the list with him
will tell the mag quote —"I don't know where I saw it or something as a teenager but the idea of traveling with 20 women that I loved and took care of all of that it seemed like a really great idea".
"and then after we played it out a little bit I was like that would be horrific I was like can you imagine how miserable"
the oscar nominee says that the intimacy coach was cleaning out my mind letting it I know it was okay to be me and be who was at the end of the day it's just not quitting you know in the article it's noted that will do not go into much detail about his 23-year marriage to Jada in his memoir will
and shared some very private truths about our relationship the hitch star says that a lot of details regarding their relationship have already been made public including Jada's entanglement with singer august Alcina which she opened up about on her Facebook watch show red table talk in July 2020.
"I got into a different kind of entanglement with august one thing I want to get clear about and clean up one of the things that was kind of swirling in the press about you giving permission which is you know the only person that can give permission in that particular circumstances myself yes a relationships
it was a relationship absolutely was in a lot of pain and I was very broken now in the process of that relationship I definitely realized that you can't find happiness outside of yourself"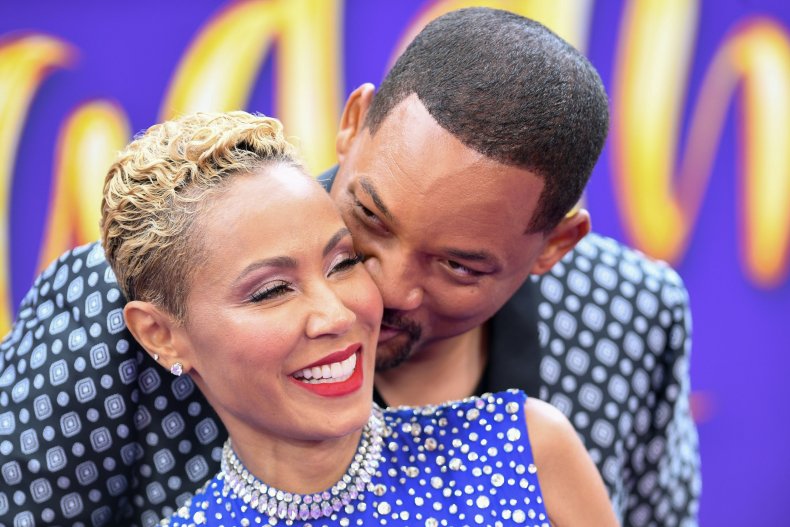 will explain to the mag in part quote Jada never believed in conventional marriage and for the large part of our relationship
monogamy was what we chose not thinking of monogamy as the only relational perfection I actually sat down with a will and had a conversation he gave me his blessing I totally gave myself to that relationship for years of my life and I truly am really really deeply loved and have a ton of love for her as for why will
and Jada publicly reacted to august's comments about his relationship with Jada to protect themselves quote we sort of came to the agreement that authenticity was the release from the shackles of fame and public scrutiny and though will say she and Jada are in a much better place now he opens up in his book
about some of the toughest moments in their marriage according to an excerpt from will's memoir obtained by GQ the actor writes that they reached a breaking point in 2011 on Jada's 40th birthday something they also opened up about one table talk your 40th birthday was my low point the day after her 37thbirthday
I hired a team to orchestrate her 40th birthday I hired a documentary team I traced mommy's family roots her40th birthday was gonna be my thing and she's told me that the party was the most ridiculous display of my ego despite the hurdles the suicide squad star has opened up about why
their decades-long marriage works many times including in 2015 when he told et this you can't expect it to be easy it's like our marriage was the most difficult grueling and excruciating thing that we've ever taken on in our lives and you know we're just not quitters and by the same token we're not apathetic
so we're not going to sit there and let it you know be painful we're going to keep working and if there is a secret I would say is that we we never went into working on our relationship we only ever worked on ourselves individually and then presented ourselves to one another better than we were previously.